Our History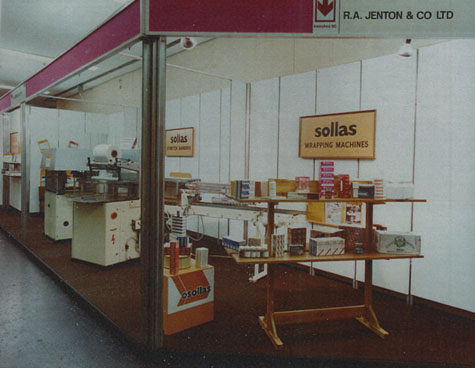 RA Jenton & Co Limited was formed in 1968 to market and sell packaging and converting equipment from Holland, Germany and the USA in the UK. The product lines were generally based around the application of plastic films – bag making machines and overwrapping machines.
Gradually the number of companies represented grew and in 1974, RA Jenton Web Controls Limited was formed and the applications split so that RA Jenton dealt with packaging machines and RA Jenton Web Controls with converting-related equipment. In time, other products joined the product lines, including viscosity controls and UV curing systems. As international sales increased, RA Jenton Web Controls became Jenton International Limited (as it is today).
In over 50 years, much has changed and much has stayed the same.
Jenton still specialises in packaging, automation and UV related products and maintains a consultative selling approach. We get to the bottom of why customers are considering equipment, we apply our experience and engineering and design skills, and then we recommend a suitable solution. Acquisitions in 2004 (Ariana Technology Limited), in 2006 (Dimaco UK Limited) and 2022 (Soken Engineering Limited) have allowed the Group to design and manufacture a large proportion of what we sell.